Know Your Leader: Indian Defence Minister Rajnath Singh
Mr. Rajnath Singh, a major politician from BJP is a very prominent personality and has served India with his full heart.
Welcome to our blog series, "Know Your Leader," where we delve into the lives and accomplishments of influential figures in Indian politics. In this installment, we shine the spotlight on Rajnath Singh, a visionary cabinet minister who has played a pivotal role in transforming India. Join us as we explore his journey, from his humble beginnings to his remarkable contributions to the nation's development and security.
A Journey of Dedication and Service:
Rajnath Singh's story is one of dedication and unwavering commitment to public service. Born in a middle-class Rajput family in Uttar Pradesh, his passion for politics and social transformation ignited at a young age. Rising through the ranks of the Bharatiya Janata Party (BJP), Singh's political journey was marked by notable milestones, from becoming a member of the party's initial cadre to serving as the Chief Minister of Uttar Pradesh.
A Visionary Chief Minister:
During his tenure as the Chief Minister of Uttar Pradesh from 2000 to 2002, Rajnath Singh showcased his visionary leadership and implemented significant reforms. His focus on law and order, introduction of innovative educational reforms such as Vedic Mathematics, and emphasis on the revival of traditional and modern languages earned him accolades and left a lasting impact on the state.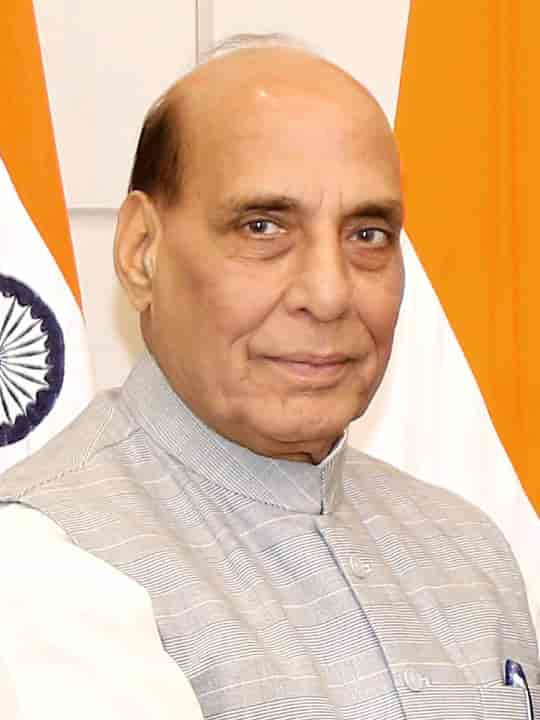 [Source: Wikipedia]
Contributions as a Union Minister:
Rajnath Singh's contributions extend beyond the state level. As the Union Agriculture Minister, he took on the formidable task of addressing the challenges faced by the agricultural sector. Initiatives like the Kisan Call Center and Farmer Income Insurance Scheme were instrumental in empowering farmers and securing their livelihoods. Singh's focus on reducing agricultural loan rates further bolstered the sector and supported the growth of rural India.
Strengthening National Security: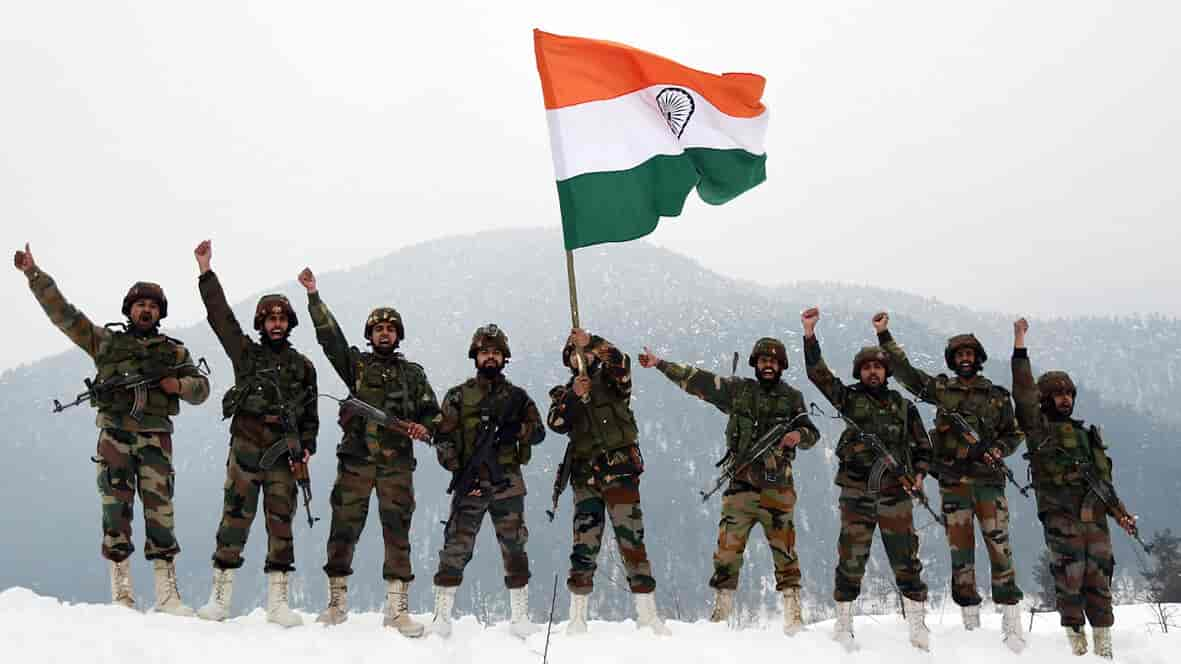 [Source: India Today]
Appointed as India's Minister of Home Affairs in 2014, Rajnath Singh assumed a critical role in ensuring national security, internal affairs, and law enforcement. Under his guidance, initiatives like the "Smart Border" policy were implemented to enhance border security and modernize defense infrastructure. Singh's unwavering commitment to countering terrorism and maintaining law and order has played a vital role in safeguarding the nation.
Advancements in Defense Capabilities:
As the Defense Minister since 2019, Rajnath Singh has spearheaded significant advancements in India's defense capabilities. His focus on defense modernization, promotion of indigenization, and procurement of state-of-the-art equipment have elevated India's military preparedness. Singh's strategic collaborations with key nations have strengthened defense cooperation and opened avenues for mutually beneficial partnerships.
Vision for a Prosperous India: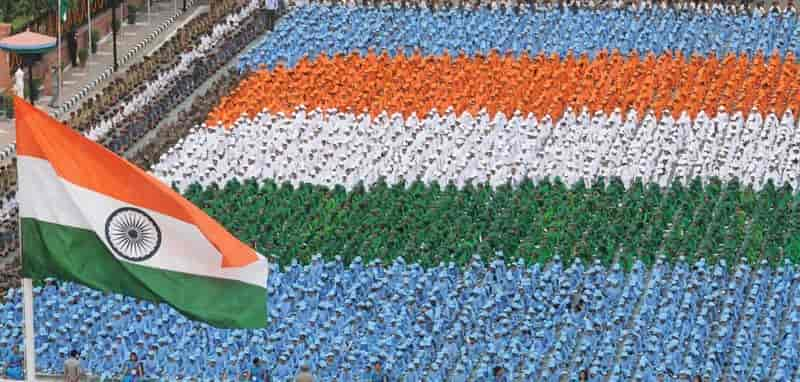 [Source: sentinelassam]
Rajnath Singh envisions a New India that is prosperous, inclusive, and technologically advanced. His initiatives, such as the Pradhan Mantri Fasal Bima Yojana and Beti Bachao, Beti Padhao, demonstrate his commitment to the welfare of farmers, marginalized communities, and women empowerment. Singh's support for initiatives like "Make in India" and skill development programs highlight his belief in the power of innovation and entrepreneurship to drive India's growth.
Conclusion:
Rajnath Singh's journey from a dedicated party worker to a visionary cabinet minister showcases his exceptional leadership and commitment to nation-building. His contributions to the realms of agriculture, national security, and defense have left an indelible mark on India's progress. As Rajnath Singh continues to serve the country with his unwavering dedication, his transformative vision for India's future inspires us all. Stay tuned for more insights into the lives and achievements of India's esteemed leaders in our "Know Your Leader" series.
Updated on: 2023-11-17 18:42:44  
Mridul Mehta
10+ Years Experience in the Government Exams
https://web.kdcampus.live/
Mridul Mehta has very keen interest in the government exams and know a lot about the exam patterns, question difficulties etc.
KD Campus
Best Publisher for English Content
Since 1995, Neetu Mam is Providing Free Content for English to the Students
Rajnath Singh Comments:
Rajnath Singh RELATED ARTICLES